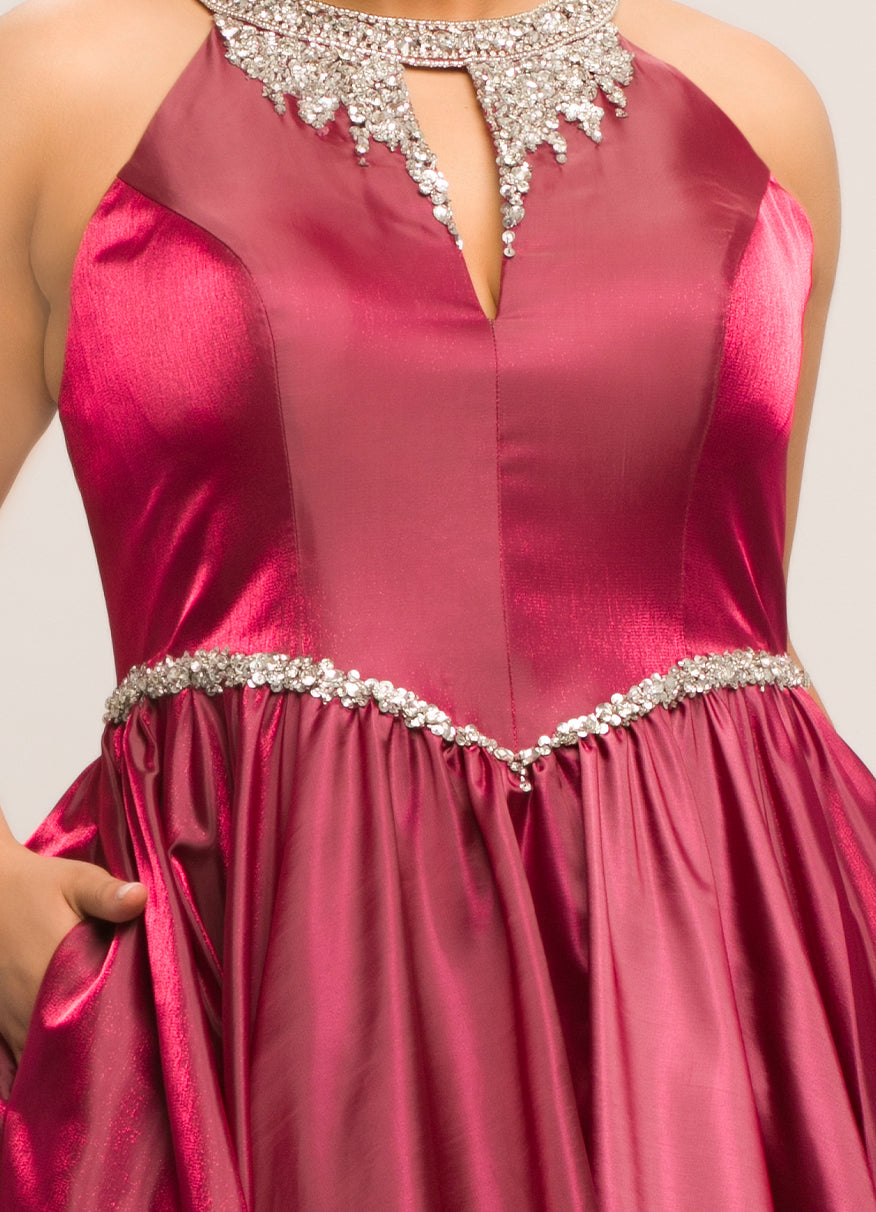 BASQUE

Elongated waistline dips to a "V" or a "U" at front center of the dress; often starts 3" below natural waist. Popular for ball gowns.
DROPPED

This waist falls about 3 to 5 inches below the natural waistline.

Tip: Basque or Dropped waistlines add the illusion of extra height, slim the body and can make a long waist appear shorter.

Empire

Waistline on this style flows from just below bust line. This is the highest waistline. 

Tip: Empire waistline hides figure flaws through middle of the torso, especially a thick waist and a larger tummy.
NATURAL

Find your natural waistline in gowns where the waist seam hits at the narrowest part of the torso.